The goal of cosmetic surgery is to improve a person's appearance and, thus, self-esteem by changing the way she or he looks. Cosmetic surgery can be performed on any part of the face and body.
Cosmetic Surgery
Popularity of Cosmetic Surgery
The procedures, techniques, and principles of cosmetic surgery are entirely focused on enhancing a patient's appearance. Improving aesthetic appeal, symmetry, and proportion are the key goals.
Cosmetic Surgery Includes
Breast Enhancement
Breast augmentation, breast lift and breast reduction surgery.
Facial Contouring
Rhinoplasty, chin surgery, or cheek enhancement.
Facial Rejuvenation
Facelift, eyelid lift, neck lift and brow lift.
Body Contouring
Tummy Tuck, liposuction and gynecomastia surgery.
Skin Rejuvenation
Laser resurfacing, Botox, and filler treatments.
Anti Aging
Hormone replacement, vitamin, blood test and treatments.
Helping international patients accomplish all of their unmet medial needs and elective cosmetic surgery desires.
Surgery in Thailand
Cosmetic Surgery in Paradise
Safe and private cosmetic surgery in a the Land of Smiles. Thailand is a renowned tourist destination and a leading hub of cosmetic surgery travel tours. Experience the greatness of Thailand and achieve cosmetic surgery that enhances and rejuvenates your beauty and youthful appearance.
Best Leisure Destination
Thailand has again been voted "Best Leisure Destination in Asia-Pacific 2016" by readers of the Business Traveller Asia-Pacific magazine. This is the fifth time the Thai capital has earned this distinction, having won it previously in 2011 and for four consecutive years from 2013 to 2016.
Best Destination Awards
Thailand's top tourist destinations figured prominently in the latest Ctrip Best Destination Awards scoring impressive rankings across most major award categories. The rankings and awards were based on the responses of more than 250 million Ctrip users.
World's Most Visited City
Bangkok is in the top-ranked destination city by international overnight visitor arrivals in 2016, according to the sixth annual MasterCard Global Destinations Cities Index. More than 132 most visited cities around the world were provided by the Index.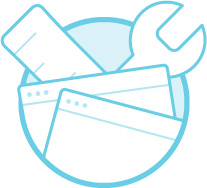 Breast Implants
Breast implants cosmetic surgery in Bangkok Thailand hospitals. Face Lift
Face lift cosmetic surgery in Bangkok Thailand hospitals.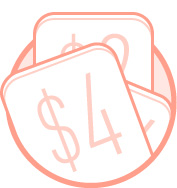 Labiaplasty
Labiaplasty cosmetic surgery in Bangkok Thailand hospitals.
Surgery
Surgery, check-up and hospitals stay.
Hotel
Hotel and tours in Bangkok.
Transportation
VIP airport pick-up and transportation.
(Visited 240 times, 1 visits today)